Headshot Session Rates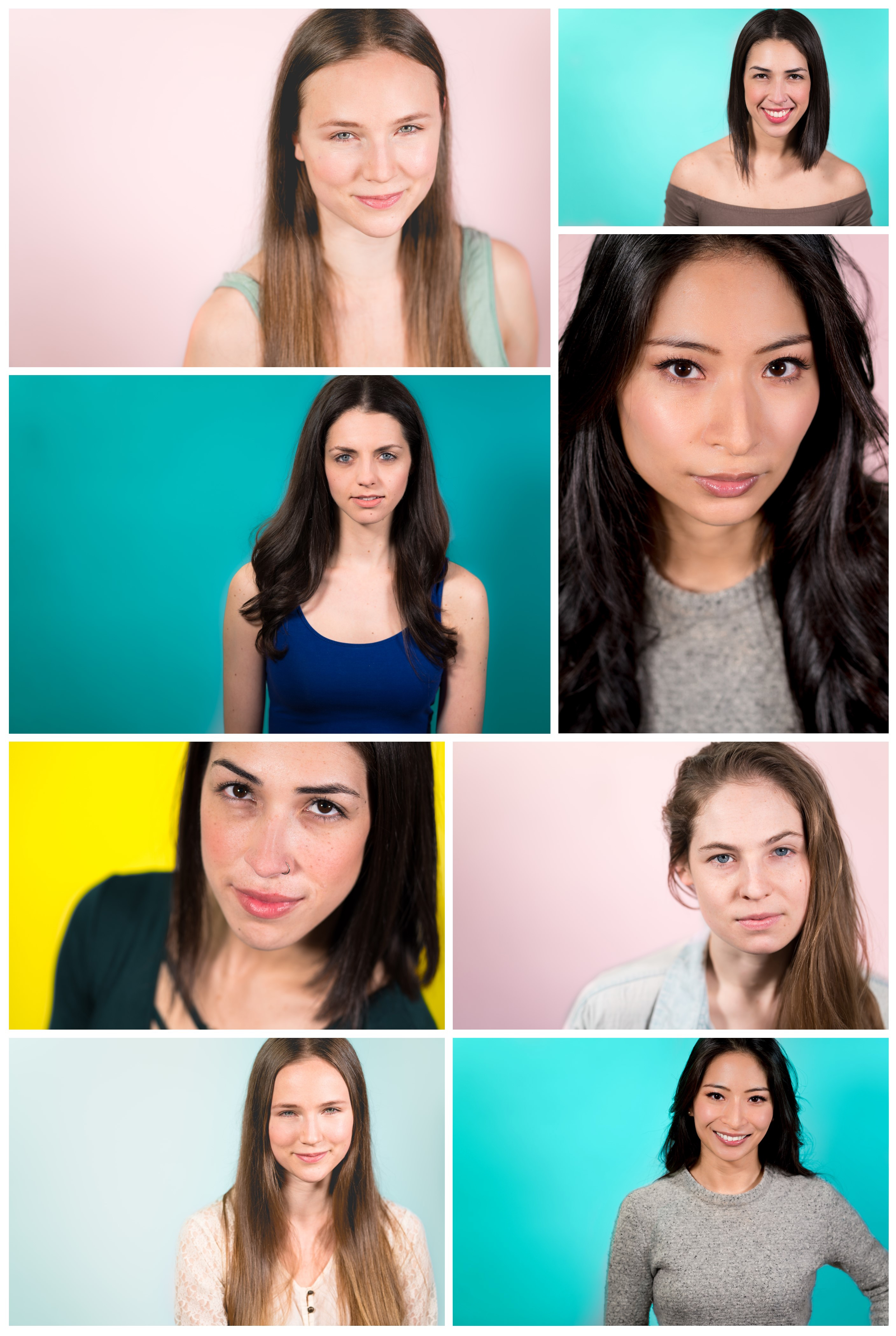 Cost:
350$ per 2 Hour Session
What you get:
Each person will get a 2 hour session to nail the perfect headshot! Trust me when I say this is more than enough time. Anyone who tells you otherwise is squeezing your checkbook.

We will go through and pick your preferred photos within the hour.

We will provide you with 2-3+ images of your choice during the session and deliver them within the week!

(and yes you can have the outtakes for your instagram)

Of those images we make sure to understand what you are looking to be cast for, what fits what you are being cast for, and how we can help you get cast more!

We cover the 3 basic expressions of a headshot: Happy, Neutral, Flirty/Serious.
Check List:
-You will need to provide clothing and prepare your own hair and makeup.
(we suggest very natural makeup colors without added shine, and no clothing with patterns or stripes, solid colors are perfect, without wrinkles and not the 6 year old faded ones!)
Shirt colors that look great: Blue, Green, teal, Purple, Maroon. Avoid Blacks and Whites as they tend to tell too much of a statement. The purpose of your shirt is to show as much of you as possible and make the focus be on your face and skin, not your shirt. The color can also accentuate the mood: happy, neutral, serious. No patterns, stripes, or wrinkles!

Suggestion: H&M 5$ T shirts are great!

For women we want to see your clavicle bone and shoulders so a lower neck is good.

DO NOT APPLY HEAVY MAKEUP. Only apply natural tones, people want to see what they can do with you on set not what you can do. You want to be the natural unpainted canvas you! Plus unless you use non shine makeup the lights will turn you into a sparkling vampire. A makeup artist is available for an extra fee.

Bring chapstick, it helps smooth out your lips.
Book Now:
[wpforms id="5341″]